Futures
服務介紹 >

Cinda International Futures Limited ("CIFL") is a registered commodities dealers' representative of Securities and Futures Commission and a participant of Hong Kong Futures Exchange Limited, which provides international commodity futures and index futures trading services. Our dealing department is in 24 hours operation to assist clients for any difficulties faced in trading and to provide professional opinions in futures market. Clients can trade through our Futures Net trading system with the products covering Hang Seng Index futures and options contracts, the Nikkei Index, Dow Jones Industrial Average Index, Standard & Poor's Commodity Futures Index, and FTSE index. Trading services in international commodity futures exchanges in Chicago, New York London, and Singapore are also available.

CME group consists of CME, CBOT, NYMEX and COMEX. It is the biggest futures trading exchange in the world. Start from the mid-1800, it provides a variety of futures and options products to assist global investors for risk-management purpose and it also gives a great opportunity for wealth management purpose. The products provided by the group involving agricultural, energy, metal, FX, Index and bond futures.

London Metal Exchange (LME) was established in 1877 and located in the heart of The City of London. It is the world's premier non-ferrous metals market. The Exchange provides a transparent forum for all trading activity and as a result helps to 'discover' what the price of material will be months and years ahead. This helps the physical industry to plan forward in a world subject to often severe and rapid price movements. The metals' execution prices in the exchange are significant benchmarks for the non-ferrous metals trading around the world.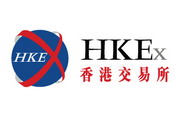 Established in 1976, the Hong Kong Commodity Exchange (the predecessor of Hong Kong Futures Exchange Limited) is a derivatives leader in the Asia-Pacific region. The Hong Kong Futures Exchange (HKFE), a wholly-owned subsidiary of HKEx, first introduced HSI futures contracts in May 1986 and then HSI option contracts in March 1993. It launched a variety of futures products afterwards, such as H-shares Index futures and options, HSI Volatility Index Futures and BRICS Futures. Hang Seng Index futures is the most active futures product in the exchange.