About Us
公司動態 >
Cinda International was awarded "2019 China Financial Market Awards – Star Investment Bank"
24-06-2019 12:00 HKT
On 21 June 2019, Cinda International Capital Limited (the investment banking division of Cinda International, hereinafter "Cinda International Capital") has been awarded "2019 China Financial Market Awards – Star Investment Bank". China Financial Market Awards were jointly conducted by the high-end Hong Kong financial magazine "China Financial Market" and several authoritative organisations, including Chinese Financial Association of Hong Kong, The Listing Companies Council of Hong Kong Chinese Enterprises Association and Chinese Securities Association of Hong Kong etc. Awards were based on the fairness and justness of the assessment mechanism, authority of the professional assessment panel and the voting results of professionals on internet.
The professional project execution team of Cinda International Capital has extensive experience in IPO project execution and in the past years, the team has participated and completed many large scale IPO and corporate financing projects. For many years the team has built up a good relationship with local and overseas regulatory bodies, a wide investor clientele network and a close relationship with Chinese and international institutional investors who are prominent and active in Hong Kong capital market and successfully completed many financing projects for various corporations. This Award will recognize and raise the brand name and reputation of Cinda International Capital in global capital market.
Cinda International Capital will continue to keep up with times, with breakthrough and innovation, to promote the sustainable and stable development of Hong Kong economy and make contributions to strengthen the position of Hong Kong as an international financial centre.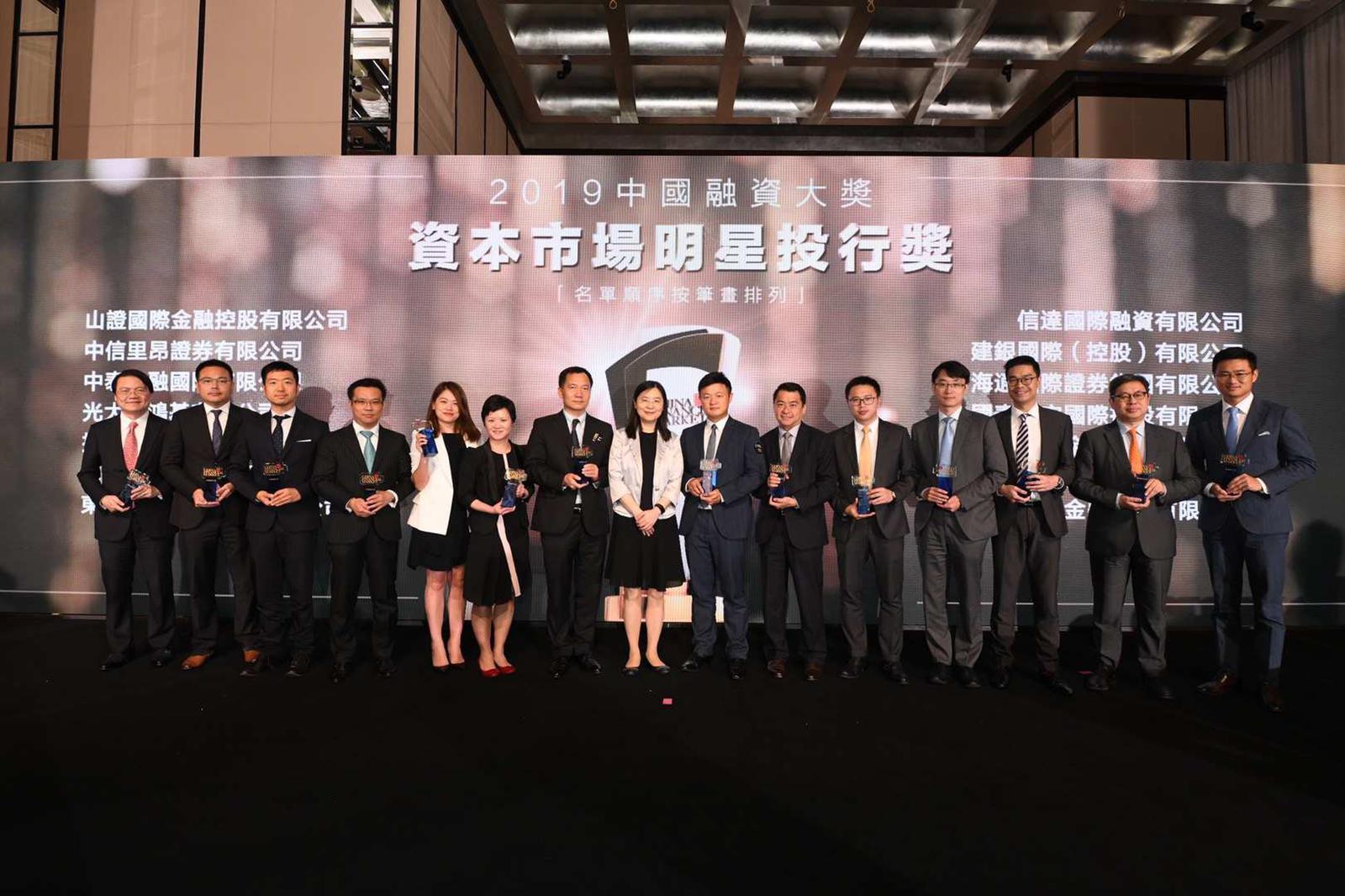 Francis Yeung (the 1st from the left), Managing Director of Cinda International Capital, was awarded the "2019 China Financial Market Awards – Star Investment Bank" on behalf of Cinda International.