About Us
公司動態 >
Team Building Workshop - "We Are One, We Are Together"
15-11-2018 12:00 HKT
This year marks the 10th anniversary of Cinda International. The Company's business has developed rapidly over the past 10 years and it has recruited a lot new blood in recent years. In order to enhance team cohesion and affinity, and to provide the employees of different departments with an opportunity to foster mutual understanding under a relaxing atmosphere, the Company organised a team building workshop named "We Are One, We Are Together" on 10 November.
The team building workshop consisted of 2 sessions, which were "Cinda Olympic Games" in the morning and "Cinda Monopoly" in the afternoon. Over 100 employees were divided into 8 teams for group competition with full participation of the Company's senior management. It can be seen that employees were actively involved in the event and the Company wishes to let employees know each other and establish tacit understanding as well as uplift spirit of cross-team collaboration through the workshop.
After the games, Mr. Gong Zhijian, the Deputy Chairman, presented a speech and everyone celebrated the Company's 10th anniversary with laughter to end the team building workshop.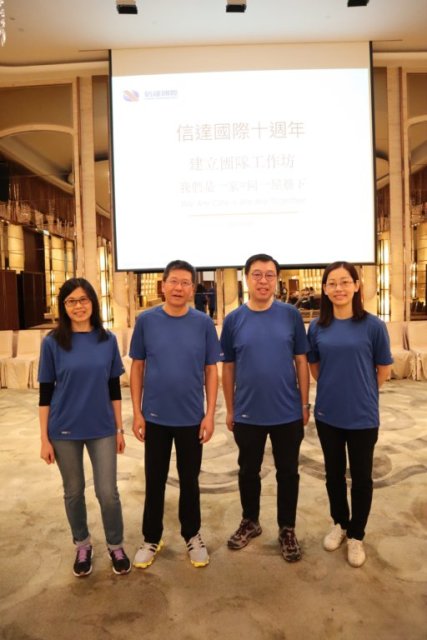 The senior management of Cinda International took a photo for memory.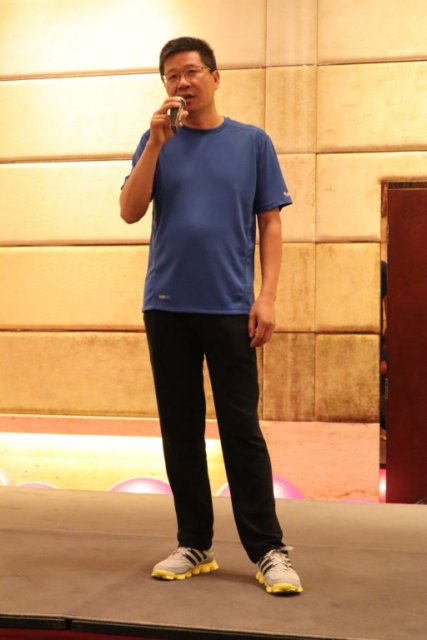 Mr. Gong Zhijian, the Deputy Chairman presented a speech.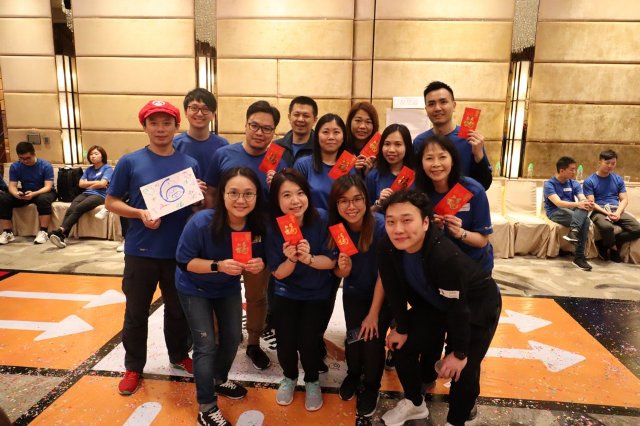 The championship team took a photo for memory.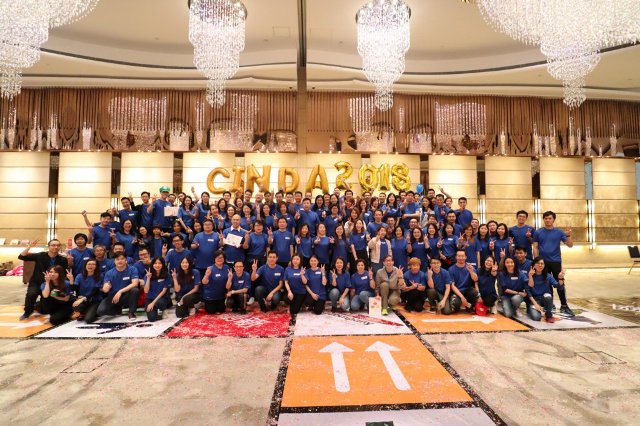 The management and employees took a group photo for memory.