About Us
公司動態 >
Eco-tour
06-11-2014 09:31 HKT
Cinda International always strive for environmental protection and care for employees' physical and mental health. Previously, the Group organized an eco-tour for the employees, hoping that through the event, the employees can pay more attention on the importance of ecological sustainability development and at the same time, let them close to the nature to release their stress in daily life.
Fifty two participants comprised of Group's management, general staff and their relatives/friends partook the tour. In the morning, the participants visited the Jockey Club Museum of Climate Change which located in the Chinese University of Hong Kong. It is the first museum which focus on climate change in Hong Kong. The tutor of the museum introduced the exhibits in the museum and played the movie regarding the global warning and climate change to the participants. Then leaded by the guide, the participants visited the eco scenic spot, Lake Ad Excellentiam, plenty of flowers and trees including peach blossom, camphor tree, crape myrtle and huon pine etc. are planted along the lake. The participants enjoyed the scene. After lunch, the participants visited the Fu Cum Organic Ecological Farm in Sheung Shui. There are pitaya garden, different kinds of vegetables areas, sheep garden etc. inside the farm. The participants also divided into groups to hand-make the organic Hakkas cuisine and tasted it afterwards, all expressed with joy. Finally, all participants left the farm with cheer.
Cinda International care for the environment and cherish their employees, and will continue to organize various activities to put forward the environmental protection together with the employees.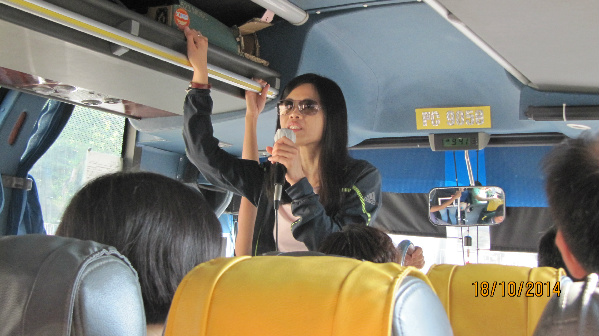 Ms. Static Lau, the deputy general manager of the Group shared the environmental tips with the participants.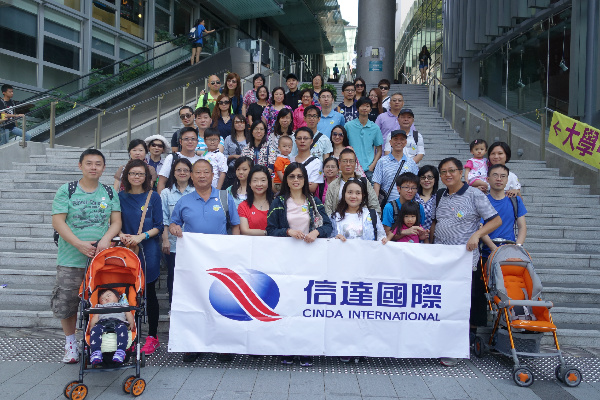 The management, staff and their family members/friends of Cinda International took a group photo for memory.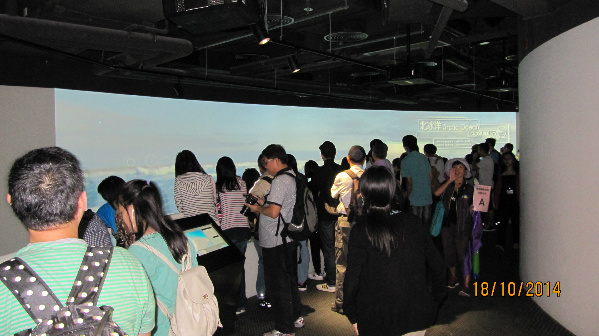 The participants pay attention to the movie regarding the global warming and climate change.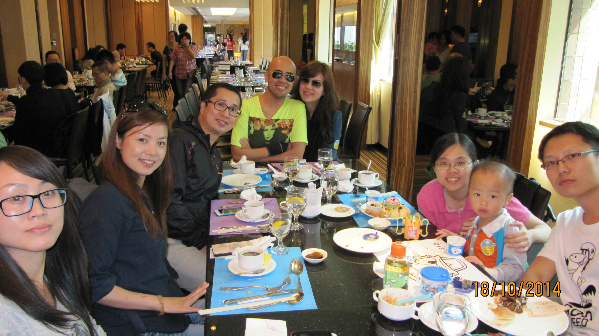 The participants enjoy their buffet lunch at the hotel.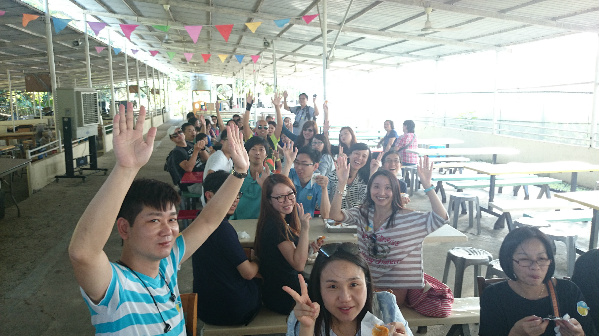 The participants divided into groups to hand-made their organic Hakkas cuisine and taste it afterwards, all expressed with joys.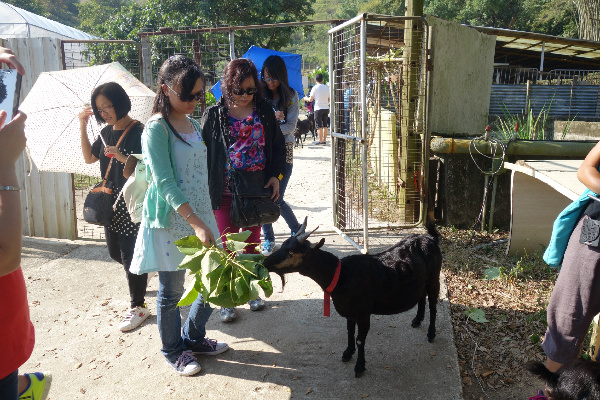 The participants feed the sheep.