About Us
公司動態 >
Support ocean conservation! Cinda International won the runner-up of the Corporate Cup in "SPD Bank - World Oceans Day Virtual Run 2021 (Hong Kong)"
05-08-2021 09:00 HKT
Ocean is the source of life for human beings and every other creature on Earth, as essential as to our lives and well-being. The World Oceans Day, on June 8, is all about protecting the ocean.
To call for action to preserve the ocean and all it sustains, National Geographic Magazine and SportiHealth, a sports and health information platform held the "SPD Bank - World Oceans Day Virtual Run 2021 (Hong Kong)". A campaign that combines with charity and sports, part of the proceeds from the campaign will be donated to support ocean conservation.
In honor of the World Oceans Day, Cinda International fully supports this ocean conservation campaign. To promote and raise our employees' awareness of ocean protection, we sent eight employees to form two corporate teams and participated in the World Oceans Day Virtual Run 2021. We are pleased to announce that the corporate teams have won the runner-up of the Corporate Cup for us.
Cinda International strives to put forward environmental protection, and would give continuous support in different green events to fulfil its corporate social responsibility and contribute to the society and the Earth.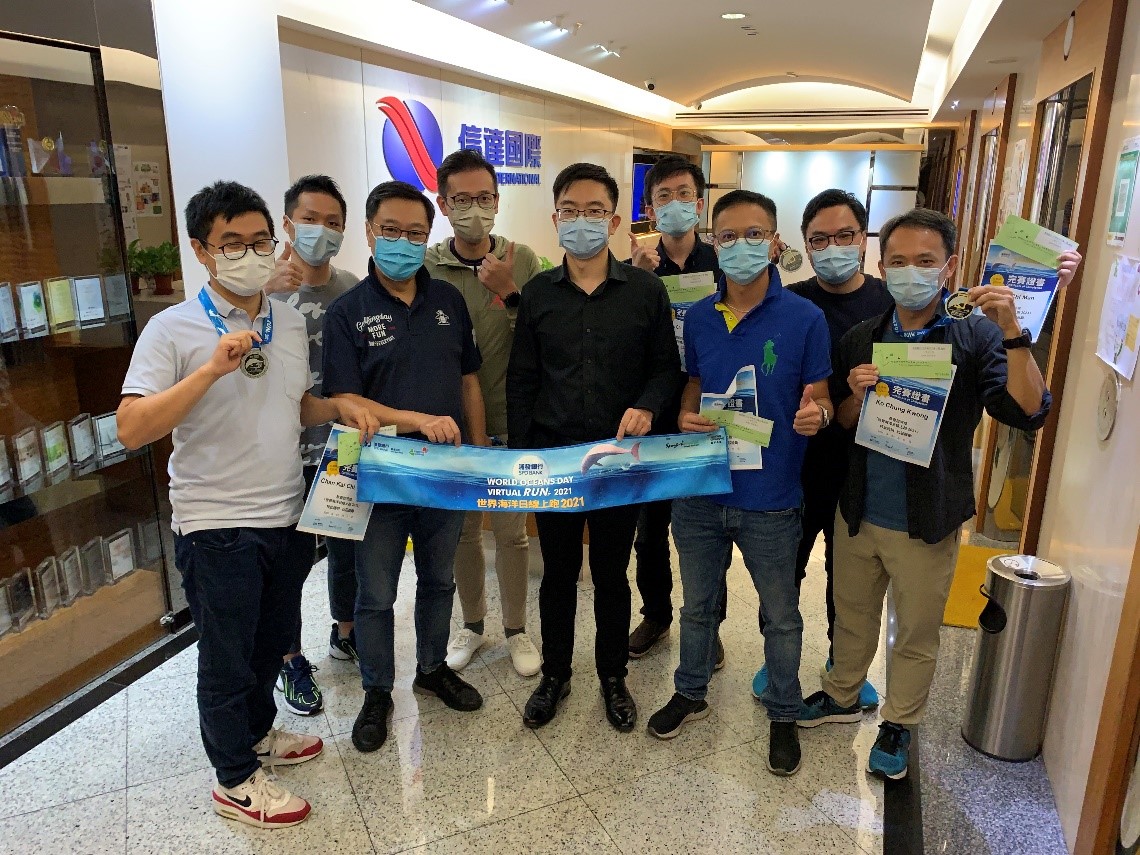 Mr. Zhang Yi, Chief Executive Officer and Mr. Lau Mun Chung, Deputy Chief Executive Officer of Cinda International took a photo with the runners of corporate teams for memory.