About Us
公司動態 >
Earth Hour 2021" and "Dress Black Day" – Events held successfully
26-03-2021 10:00 HKT
"Earth Hour" was introduced by World Wide Fund For Nature (WWF) to encourage governmental organizations, business corporations and citizens worldwide to switch off lights for an hour usually on the last Saturday in March every year to combat climate change. Last year, more than 190 countries and territories took part the event. In Hong Kong, over 4,500 companies, institutions and buildings, and nearly 100 secondary and primary schools were committed to join the event. Many famous landmark buildings in Hong Kong also took part in this collective lights-out event.
Cinda International supports this far-reaching event every year. We switched off the lights in the office from 8:30 to 9:30 p.m. on Saturday, 27 March 2021 and encouraged our staff members to switch off the lights at home during the specified time and adjust eating and living habits to reduce ecological footprint with family and friends so as to save the planet.
Moreover, Cinda International organized a "Dress Black Day" on 26 March 2020 (the day before Earth Day) and invited employees to dress in black or dark colours to show support to the event and demonstrate environmental protection spirit by individual's participation and unity of strength inside the company. This event was greatly supported by the top management and employees who dressed in black and they took photos for memory.
Cinda International strives to put forward environmental protection and would continuously adopt various measures in energy conservation and reduction in carbon dioxide emission in order to fulfil its corporate social responsibility.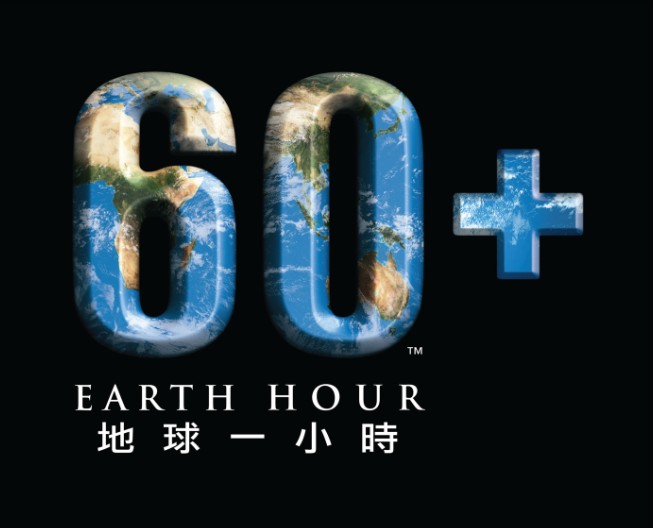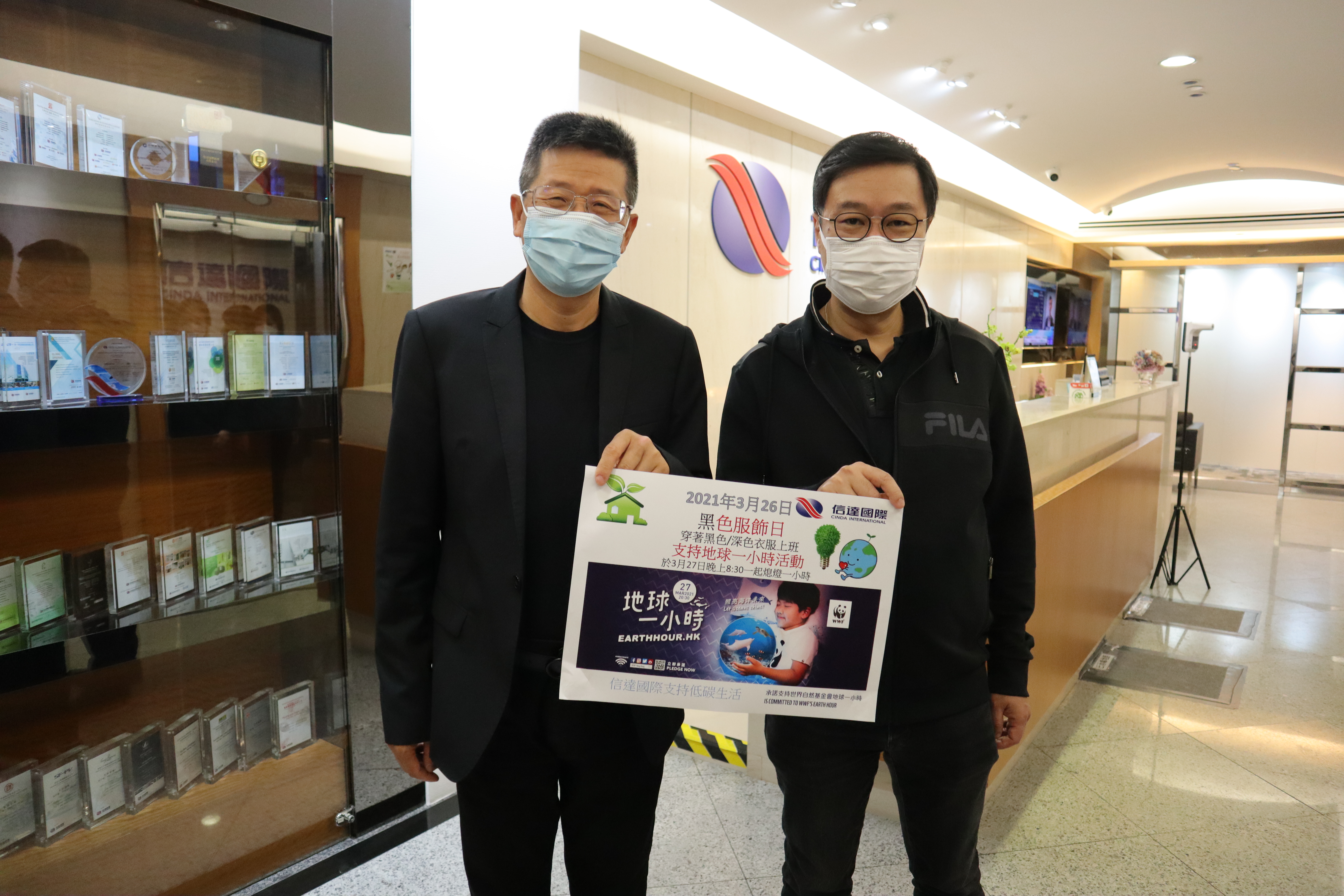 Mr. Gong Zhijian, Deputy Chairman and Chief Executive Officer and Mr. Lau Mun Chung, Deputy Chief Executive Officer of Cinda International took a photo for memory.