About Us
公司動態 >
"Recycle • Reuse"- EcoPark Guided Tour
21-09-2018 12:00 HKT
Cinda International always cares for employees' good health and focuses on environmental protection. Cinda International organizes outdoor activities aiming to allow the staff to temporarily stay away from the hustle and bustle, relax from the stressful everyday life and at the same time recognize the importance of sustainable development.
To be in line with the Group's "Recycle • Reuse" theme this year, Cinda International arranged a visit to the EcoPark in Tuen Mun lately, including the Visitor Centre and the Waste Electrical and Electronic Equipment Treatment and Recycling Facility (WEEE • PARK) which was grand opened in March 2018. There were in total 37 participants in this event, including the Group's management, employees and their relatives and friends. Through leading the guided tours and explaining the facilities, models, games and videos in two areas of the EcoPark, the docents brought out the seriousness of waste problem and the importance of waste reduction, thereby encouraging waste reduction and active participation in waste recovery activities. After visiting the EcoPark, participants enjoyed a lunch together.
Cinda International will continue to care for the environment, treasure the employees and organize various activities so as to promote environmental protection together with the employees.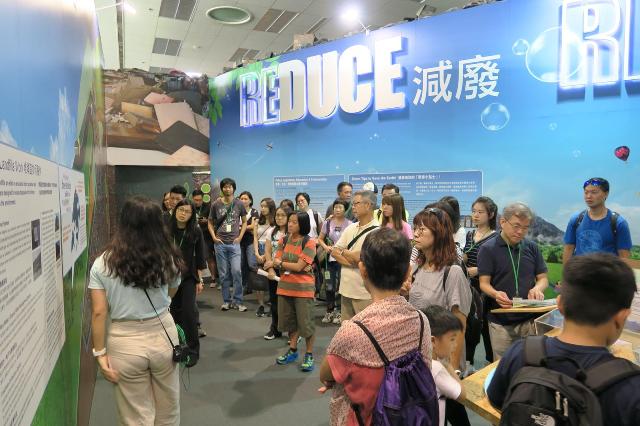 Participants listen to the docent's explanation.
A total of 37 participants including Cinda International's management, employees and their relatives/friends took a photo for memory.