About Us
公司動態 >
Spring journey – "Ocean Park" one day tour
20-05-2014 06:10 HKT
Cinda International always care for the physical and mental health of its employees. Every year, Cinda International will organize an outdoor activity for its employees and their families/friends to let them have fun at the weekend. This year, in addition to let the participants to have fun on the event, for the purpose to promote the environmental awareness on the importance of the conservation of the ocean, Cinda International picked Hong Kong Ocean Park as the tourist spots. The Company also took this opportunity to organize a photography competition which relates to environmental protection. This competition can let the participants to pay more attention to the environmental facilities in the park including the animals and the marine life exhibition halls.
There are a total of 171 participants which includes Mr. Dickson Lau and Ms. Static Lau, both are the Deputy General Managers of the Company. The participants assemble at the Ocean Park and took a group photo for memory, lively atmosphere arose.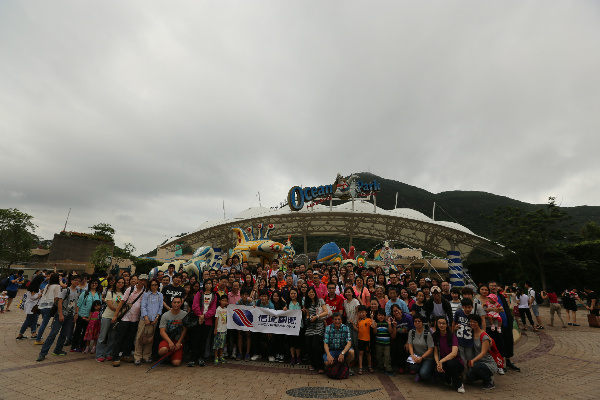 A total of one hundred and seventy one participants including the senior management, staff and their family members/friends of Cinda International took a photo for memory.